Isle of Man Ferry
Dublin to the Isle of Man ferry
with Isle of Man Steam Packet
Timetable:
Infrequent crossings
2 hrs 55 mins
Heysham to the Isle of Man ferry
with Isle of Man Steam Packet
Timetable:
up to 2 crossings per day
3 hrs 30 mins
Liverpool Birkenhead to the Isle of Man ferry
with Isle of Man Steam Packet
Timetable:
up to 2 crossings per week
4 hrs 15 mins
Liverpool to the Isle of Man ferry
with Isle of Man Steam Packet
Timetable:
up to 3 crossings per day
2 hrs 45 mins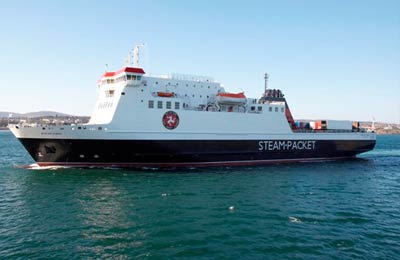 Ferrysavers is the home of cheap ferries online. When you use our booking form we compare all the latest prices and deals to make sure you get the best possible price. Make ferrysavers your one stop ferry shop.
Isle of Man ferry guide
The Isle of Man is just a short hop away by ferry. The ideal location for a trip away from the mainland. Of course the Island is famous for the TT motorbike race every June but outside this period you'll find a sedate and relaxing island that's perfect for walkers and nature-lovers as there are paths galore.
Worth visiting is the world's biggest waterwheel - built in the 19th century to draw water out of the hills to help mining. The two breweries on the island are well worth a visit, and if you are a train-fan or fanatic you must travel on the Isle of Man railway - a narrow gauge steam railway that operates throughout the South of the island, starting in the capital city of Douglas.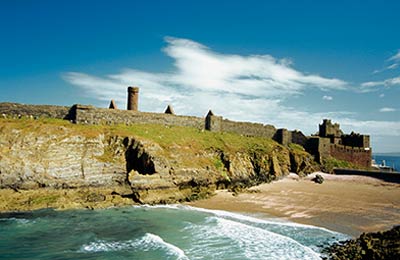 How to book a cheap ferry to the Isle of Man
Here are our top tips for finding and booking a cheap ferry to the Isle of Man:
Decide which port you want to sail from. E.g. Heysham or Liverpool
Type the port into the search box and choose a route
You will get results not just for your chosen route but all similar routes
Choose a time. Early morning or late evening sailings are normally cheaper
Book well in advance
Sign up to our email newsletter so you never miss out on a deal. These can include up to half price offers
---
Book your ferry to the Isle of Man today with Ferrysavers and save money!
Port Addresses
Isle of Man Steam Packet
Isle of Man Steam Packet Company, Sea Terminal Building, Douglas, IM1 2RF, Isle of Man
Reviews
First time on Steam Packet

Pleasant journey good facilities for pets

Review by Anon

It is all about price and getting there

The Isle of Man Steam Packeet is a great little ship with a great crew though very much caught in a time warp. Ferrysavers offer the best price which is so important. If one wants to take a car to the Isle of Man there are no other options other than Isle of Man Steam Packet. It is a great service and to be recommended. Ferrysavers are a great price comparison website and very functional which is what really matters.

Review by CHRISTOPHER MILLER

Overall very good sailing sat in the comfortable quite lounge and all was good.

Review by BERNARD POLAK

Access to the car deck for animal tending was not made clear at booking or on arrival. No problems but I was anxious to give the dog some water which had been forgotten.

Review by MARK HAWORTH

excellent info from staff re adverse weather conditions and rescheduled timing

Review by Anon