Spain ferry guide
Spain is of course one of the most popular destinations in Europe for citizens of the UK and many people have chosen to make their home there or to buy a holiday home. And while flights are convenient and cheap, it can also be very easy to take the ferry. Doing so, of course, brings some huge advantages:
You can take your car with you. No need to rent or buy a car in Spain.
There are no weight limits. You can take everything. The kitchen sink and more!
You can take your pet. Taking your pet by ferry is a breeze and a hassle free experience for your best friend - unlike flying.
Many people who frequently travel to Spain take the ferry to Spain and then drive - the first time this can be enjoyable but driving such a huge distance is completely unnecessary and if you add in the cost of fuel - you may actually end up paying more money. And you must ask "Is it really worth it?"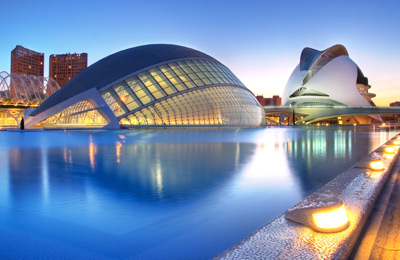 How to book a cheap ferry to Spain
Here are our top tips for finding and booking a cheap ferry to Spain:
Decide which port you want to sail from. If you are not sure, just type in Spain and choose
You will get results not just for your chosen route but all similar routes
Choose a time. Early morning or late evening sailings are normally cheaper
Book well in advance
Sign up to our email newsletter so you never miss out on a deal. These can include up to half price offers
---
Book your ferry to Spain today with Ferrysavers and save money!