France ferry guide
France is very often the most visited country in the world and the good news is that it's just a short hop away by ferry from the UK. Whether it's charming Paris or the stunning coastline, France has it all including unbelievable food and wine.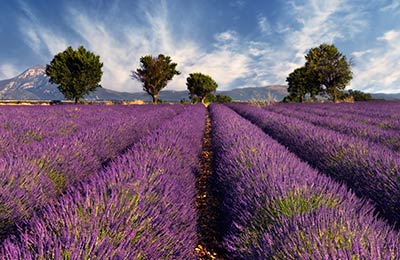 How to book a cheap ferry to France
Here are our top tips for finding and booking a cheap ferry to France:
Decide which port you want to sail from. E.g. Portsmouth or Dover
Type the route into the search box and choose a route
You will get results not just for your chosen route but all similar routes
Choose a time. Early morning or late evening sailings are normally cheaper
Book well in advance
Sign up to our email newsletter so you never miss out on a deal. These can include up to half price offers
---
Book your ferry to France today with Ferrysavers and save money!
Popular France Ferry Questions
How long is the ferry from UK to France?

The quickest ferry crossings to France are from Dover. Dover to Calais ferries take around 90 minutes to cover the 31 mile crossing, while a popular alternative is the Dover to Dunkirk ferry which takes just over 2 hours to complete a 44 mile trip.

Quicker still, the Eurotunnel service from Folkstone to Calais takes just 30 minutes. Ferrysavers includes Eurotunnel in ferry search results as often it is a useful alternative.

Longer crossings are available from Newhaven, Poole and Portsmouth, with crossing times ranging from 4 hours to 11 hours. Longer crossings are popular because cabins can be booked allowing you to rest and even sleep in a private cabin while you travel, which can be particularly useful when you have a long trip ahead on the continent.

Which ferries go to France?

UK to France

DFDS, P&O Ferries and Brittany Ferries

Ireland to France

Irish Ferries and Brittany Ferries

Channel Islands to France

Manche Iles Express and Condor Ferries

Can you drive a car from England to France?

The vast majority of services from England to France allow you to take your car. Taking a car ferry to France is easy as everything is clearly signposted and staff will be on-hand to help you, and direct you to the right lane for your ferry and where to park once on board. In most cases you will be given a hanger, which is a piece of paper to hang from your rear-view mirror while you travel.

Checking in with your car for Eurotunnel is a similar process, and self-check in is also available allowing you to key in your reference number and obtain your car hanger from a drive-thru kiosk.

What is the cheapest ferry crossing to France?

If you're looking for a cheap ferry to France, then look no further than Dover. With two ferry companies and two ferry routes, prices are competitive and it's always worth comparing. Dunkirk and Calais are both great options in terms of price and convenience, the price will depend on the time of year and time of day you wish to travel, and how far in advance you are booking.